Gina did a beautiful job on my hair for my wedding in November! She was timely, professional and presonable – everything you want in a stylist for the day of your wedding. My hair was styled in curls and down but lasted all day and night without "falling out." She also did 6 bridesmaids, my mother in law and my mom – which required her to work with a variety of styles and hair textures. Everyone in my bridal party loved their hair and found Ginato be very friendly and talented. I would recommend Gina to any bride looking for a hair stylist in Chicago. She was very kind, efficient and accommodating to everyone in my bridal party – especially me! Thank you, Gina – Stephanie U.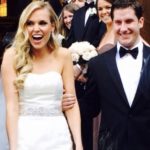 I've been going to Gina for about 13 years now, she is the BEST! She really listens to what hair style I want and gives me great advice with what hairstyles will work best for my face shape! She is a great hairstylist, very friendly and personable. Gina is a one-stop shop. I can get my haircut, styled, purchase hair products and purchase accessories and talk about the latest trends, all with a great time! I love watching her Youtube channel. I can style my hair at home while watching her tutorials. Gina has a great blog with lots of style and hair tips! I moved from Chicago to Wisconsin and tried out a couple of hairstylists locally but was always disappointed. The trip for me is worth it! I always leave looking great and feeling great! – Sopheany H.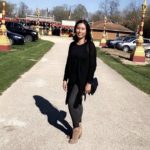 Gina has been my stylist for over 10 years, I get countless compliments on my haircuts, and anytime I go out she styles my hair in some new updo or artistic idea she has. Recently she talked me into doing a Keratin treatment which has helped keep away the frizz and slight curl my hair has in the summer. It is so easy to blow dry now and looks so healthy! I love it!! You will not be disappointed, she is the BEST! Not only can she cut and style your hair she has a great collection of jewelry and accessories too. I always leave her feeling inspired and beautiful. – Kelly L.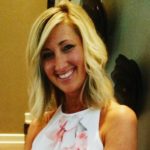 Gina visited my home to provide me some fashion consulting for the fall season with focus on outfits to wear to an upcoming vacation trip to New York. Together, we went through my closet and Gina helped me to put together some great outfits that I wouldn't have thought of on my own. She provided me her insight on what the current trends were and showed me new ways to wear various pieces. Gina also provided me ideas on how to best fit my body type so that I look my best. She worked with me also on accessorizing, again, pulling jewelry and shoes from my already existing collection and showed me new ways to pair them with outfits and look pictures so that I would have something to reference once she left. Gina has a true gift and passion for fashion. Whenever I had a question about a piece combination, Gina confidently explained what items worked together (based on color and/or style) and was also able to make modifications to outfits that I was not 100% comfortable with. Everyone can benefit from wardrobe consulting. It is SO worth taking the time and making an appointment with Gina! Her fresh perspective creates excitement for what's already in your closet when you would otherwise say "I have nothing to wear!" – April K.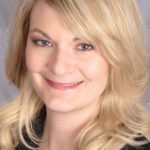 This review is long overdo! I have been going to Gina for years to style my hair. When it came to selecting the right person to style my hair for my big day, that decision was easy. Glamhairus! What I wasn't expecting were all the other amazing services Glamhairus offered. I ended up using them all! I had a destination wedding in Hawaii and a wedding reception in Chicago. Unfortunately, I couldn't bring Gina to Hawaii but she still styled me for my big day. The Glamhairus team also took care of ALL my needs for our wedding reception in Chicago. I was on the fence about purchasing a second dress ($) for the reception, Gina suggested using the same dress and changing the hair, makeup and accessories. I am so grateful for the suggestion. Hair – Although I couldn't bring Gina to Hawaii, we still did a hair trial where Gina took detailed pictures and detailed explanation. The stylist in Hawaii was so impressed and grateful for Gina's attention to detail and I did not have any anxiety about my hair. The stylist also loved the hair accessory that I purchased from Glamhairus. She was showing everyone else at the salon. At our reception in Chicago, Gina created a totally different look. I felt so flawless and beautiful! For this look my hair was swept low at my neck and Gina found the perfect hair bling to complete the look. I absolutely loved my hair! Keratin – I have thick frizzy hair. Going to humid Hawaii made me nervous. Of course, Gina had a solution for this too. I had my first Keratin treatment done about three weeks before my wedding day. Not only did my hair not frizz on the big day, I was able to wash and go for our whole honeymoon. I have been hooked on Keratin ever since. Makeup – I used a Glamhairus makup artist for my trial in Hawaii. I wasn't going to do a makeup trial in Chicago for my Hawaii wedding day but I'm so happy I did! She helped me verbalize makeup looks I like and don't like. This made my ability to communicate with the artist in Hawaii so much easier. I always thought I preferred individual lashes over strip lashes. After the trial I learned the opposite to be true. I am so grateful I did that trial with Glamhairus. For our reception in Chicago the artist was able to use a different lip color and a more dramatic eye. This helped me achieve the different look I was wanting for our wedding reception. I loved my makeup that day! I felt beautiful and received so many compliments. Accessories – Can we say one-stop shop? I showed Gina pictures of earrings, bracelets, purses and hair pieces I liked. At the hair trial she helped me select the perfect accessory for each look. I have no idea how she found EVERYTHING I liked but she did. It was like having a personal shopper for my wedding day. I wanted two different looks for the destination wedding and the local wedding in Chicago, and I really feel like the accessories really helped me achieve this. My hair piece was so unique. I still have her shop for special pieces for me. My husband and I both found Glamhairus the easiest company to work with throughout the whole planning process. Gina is very detail-oriented and very clean in her explanations. We highly recommend Glamhairus for your special day! p.s. I also used Glamhairus for our wedding shower and Bachelorette party – Tracy O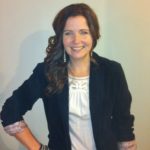 Gina – How did I meet Gina? Here is my story – I needed to look fab for my wedding and I started to go to Gina to get my hair ready for the big day. Not only my hair was a hit on my big day, but there is no one that can understand my puerto rican hair better than Gina. I just discovered the Keratin treatment and this treatment has saved so much of my time. I used to spend 1 hour blowdrying and flat ironing my long luscious hair. After the Keratin treatment I spend max 30 minutes and no flat iron is needed. My hair looks much better and I don't care about humidity anymore. I save money because I don't need so many styling products. – Sari M.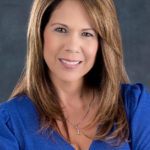 Gina was amazing from start to finish! First, she not only did my hair, which was amazing, but she helped to coordinate my makeup artist, Suzy!!! Additionally, she was so accommodating coming to my home for the trial and agreeing to driving to New Buffalo area in MI where I got married! Gina has a glam squad at her finger tips and will make you feel beautiful on your big day! I highly recommend Gina and her team! P.S. She is so great I have gone to her a couple of times since my wedding to get my hair done for special occasions! She is just fantastic! – Lauren J
Gina and the Glamhairus team were amazing to work with for our wedding. Gina helped me more than just in the big day but throughout the whole process! She was extremely flexible and thoughtful of what I was looking for. She is also great company and adds a lot of fun to your day! All the girls (9 bridesmaids, 2 moms and an officiant) loved their hair all day long! – Emily K
Gina did my hair and bridesmaid's hair the day of my wedding. Very lovely!! I've been going to her to cut my hair ever since – Laura H 
Gina was wonderful to work with! Since she's not based out of a salon, she's super flexible. She was able to come to my house for my hair trials and she even scheduled my hair trial around a dress fitting so I could see my whole look together before our wedding day. The day of, everyone's hair looked great and Gina even worked ahead of schedule! We were able to leave the hotel to take photos earlier than planned. Susie was our makeup artist. She also did a fantastic job. During my trial, she talked to me about pros/cons of airbrush vs regular makeup (I was clueless). She helped me pick the option that was best for me and I looked flawless the day of! Overall, I received a ton of compliments on my hair and makeup at the wedding, but also on all my bridesmaids hair and makeup! I would definitely recommend! – Caroline S.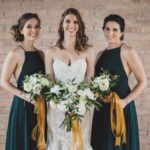 Want a sure fire way to look gorgeous and feel like a cross between a goddess and a princess on your wedding day? Contact Gina at Glamhairus! I am receiving SO MANY compliments on my wedding day look which Gina crafted from head to toe! She not only advised me on hair but accessories as well. Her professionalism and flexibility were fantastic and made a nervous bride extremely calm and peaceful! I will always look at my wedding pictures and be thankful to Gina! I will also be using her talents and exquisite taste for all my future fun events! Thank you Love – Kate Keegan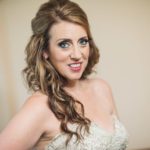 Love love love my cold fusion extentions from Gina!!!
I previously had tape-in extensions and after some research and a friend's first-hand testimonial, I decided to try cold fusion extensions. I was hesisant with the upfront cost but liked the upside of lower maintenance costs. I was also hesitant about just how many pieces would have to go into my head – 100? 125? Holy cow that sounded like a lot and I worried it would feel really uncomfortable. But with my friend's testimonial and Gina's assurance that these would be awesome (she had done my tape-in maintenance work and I loved her) – I decided to just go for it!
Gina found a mix of 2 colors to match my hair perfectly. 100 pieces in total. She put them in and I was stunned by how natural they looked and even more awesome – how light they felt! I could run my hands through my hair, not all the way from the root but pretty dang close. They felt so natural and looked AMAZING.
I love the way my extensions enhance my confidence as naturally as a fake thing can 🙂 I have long, awesome hair without having to think about it 90% of the time. Now don't get me wrong there's a time or two they can be a bit of a pain – it can be challenging to put my hair up in a ponytail and ensure they're not showing – but the good totally outweighs any little bit of bad!! I get so many compliments – people don't even realize they're even extensions except that I always tell them because I know what it's like to be the girl longing over someone else's dreamy hair and I want them to know they can have it too!
Thank you, Gina!!! – Stacey E.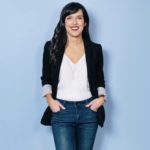 Gina is a wonderful hair stylist and wardrobe/image consultant. I have used her both services and have been WOWed. She is professional, listens to her client's needs and has true talent. I highly recommend Gina for everything from haircuts to wedding styling and sprucing up your wardrobe look and helping you put together amazing outfits. Gina was a huge help in coordinating new looks for my business travel and the jewelry I purchased is chic and so fun to wear. Give her a try and I promise you will not be disappointed. – Kathy T.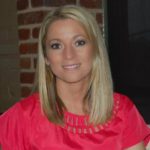 I have to say that I was pretty skeptical when I heard about the idea of wardrobe consulting. I knew all of my clothes and just couldn't imagine what Gina or anyone could do with them to make them more interesting, fun and flattering on me. Boy was I in for a treat! Gina showed me how to mix and match my casual pieces with my glam pieces and how to layer and accessorize in a very easy yet fashion forward way. It truly felt like I went shopping in my own closet! Pieces I thought I'd never wear again suddenly became so useful and chic, I felt like a million bucks after this two hour session! As a former skeptic, I would highly recommend this service from Gina, even if you believe you know your closet and your fashion. – Maida N.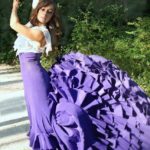 At my first makeover appointment I was so nervous and excited that I totally let Gina take charge. I was pampered like a customer at the most exclusive spa on the planet! It's hard to find the words to express how special I felt.
Since I started finding my own way, she helped me make changes to express my own personality. She shopped for and brought over five outfits, a wig, sunglasses, fishnets and accessories for me to purchase. After our initial makeover appointment, she scheduled a makeup lesson with one of the artists on her team so I could learn how to do my own makeup.
I have always and would still highly recommend Gina to every person that asks me! (whether male, female, part of the lgbtq community or exploring their gender identity. Gina was the first person I ever discussed my journey into my gender identity with. From our first email, years ago, to our last appointment months ago, Gina has helped me to feel comfortable, special, and cared for. To this day I thank her for supporting my journey into my gender identity, she always makes me feel like a loving friend.
Since this was my first experience on my journey, I had no idea what my needs were, or what to expect. Gina was totally patient, answered every question, and helped me find my way through this special time for me.
I would rate the quality of Gina's service far above anything I have ever experienced. The biggest difference is the personal relationship, and how she truly cares.
A price can't be put on Gina's personal service and loving touch. I've met people who get paid a lot of money, but without the true connection, you don't get the amazing results that I still get from Gina.
It's wonderful to have a special feeling when I think of, or get a communication from Gina or the Glamhairus team! – David a.k.a. Heather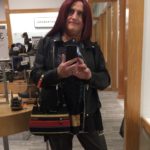 I wasn't really sure what to expect from my Wardrobe Editing appointment. I guess I though we would spend time looking at my wardrobe and Gina would help me figure out what looked best on me. However, I really liked that Gina asked some specific questions about what I wanted to focus on (i.e. a pair of shoes I'd like to figure out to fit better in my wardrobe or if there was a dress I want to figure out how to wear more frequently). This process helped to focus the session on a few pieces of clothing, shoes and accessories and how to use them together multiple ways. I think Wardrobe Editing is a great service because I get tired of wearing the same items of clothing, but putting them together differently makes it almost feel like I have new outfits! I also love that Gina sent me photos of all of the outfits that we put together so I remember them! It was an overall amazing experience. While shopping isn't always fun for me since I'm indecisive and a bit hard on myself (how I look), Gina made me feel beautiful with her genuine compliments! I couldn't help but be excited with seeing myself in the mirror with Gina smiling ear to ear and being my wardrobe cheerleader! It was a nice surprise to start using very old belts again to accentuate my waist and a fun, bright pair of shoes that I wasn't sure how to wear with much of my wardrobe. Gina put pieces of clothing together that I never would have thought to put together so now I have many more wardrobe combination options. There were even pieces I was thinking about giving away, but now I will keep them longer to use and won't have to go shopping. Gina has a real gift and passion for wardrobe consulting! – Rebecca L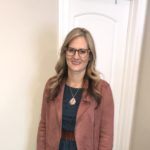 About a year ago, I made a fashion decision that would completely change how I viewed shopping forever. I had taken notice to the line of beautiful accessories that Gina was posting on facebook. (Let's face it, how could you not). 🙂 I have always been indecisive when it came to purchasing bags and jewelry, admittedly not knowing what looked good with what, fearful of new trends and just overall clueless I would say to the world of fashion. As a full-time working mother of three, I had given up and decided to focus my decision making skills on things I deemed as more important. Deep down, however, I always wished that I could somehow find a balance between my career and children and actually looking good. That ALL changed one day when I decided to take a leap of faith, despite my skepticism of purchasing things online, not "seeing them" before buying, etc and bought a bag from Gina and Glamhairus. It looked beautiful, it was within the realm of my "Mommy Budget" and I thought, "WHY NOT?"
I contacted Gina and she asked if I needed a wallet to go with it. I did, but wanted to see the bag before I actually purchased anything else. She went way beyond the call of duty and obliged my requests to send me pictures of all the wallets that she had for sale and from every angle of the inside of them, allowing me and my skepticism to be satisfied. The wallets were bold in color, something I would never have even considered if I were shopping for myself. I ended up just purchasing the purse out of fear that it wouldn't be "me."
I got the purse the NEXT day in my mailbox. Yes, the next day! The purse was a million times more awesome in person, I was shocked and fell in love with it. For as silly as it sounds, having a new trendy bag that I loved, gave me confidence and that feeling back that I could still be fashionable while being a mom, something that I had given up on for quite some time. That triggered another phone call to Gina, purchasing the boldly colored wallet I was so fearful of trying out. I again got the wallet the next day and was hooked. How was this so easy? How have I spent hours inside the walls of a mall and never been so successful at finding something I loved and made me look GOOD, yet Gina was able to do so over the phone in ten minutes? How did she just "get me" that quickly?
The answer is because she is amazing at what she does, she knows fashion like nobody's business and most importantly, she really CARES about her clients and wants them to feel empowered and beautiful. Reaching out to her was one of the best decisions I have ever made. I don't waste my time shopping for accessories anymore, I just send Gina a text of what I am looking for and she does it for me! I can only hope that someone in my position, feeling the way I felt, reads this review and takes a leap of faith like I did. I cannot thank her enough for making this mommy feel beautiful again and even though there is not one thing in her collection that is not affordable, there is just no price you can put on having your confidence back and I will eternally be grateful for that!!! :-):-):-) – Jen C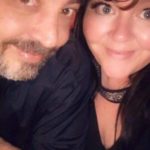 I thought I would never be able to manage my hair. That was til I met Gina! She performed her "Hair Therapy" treatment on me and my life has changed for the better. My kinks, are curls. I can comb through my hair with the greatest of ease, it's super shiny, and SO soft. Gina really takes the time to get to know your hair and your lifestyle to execute what is really best for your hair. No one, and I mean NO ONE will ever touch my hair except for Gina from here on out! – Rashona S.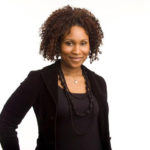 Gina has done my hair for two weddings – one when I was a maid of honor and then for my own. Both times, my hair looked awesome and stayed the entire night. My bridesmaids were THRILLED with Gina (and her assistant) too! Together, they finished hair for 14 girls (10 bridesmaids, 1 bride, 1 MOB, and 2 flower girls) in less than 5 hours. My bridesmaids kept calling the hair and makeup team the "Dream Team!" They were all exceptionally efficient, friendly, fun and professional. The diversity of styles amongst the girls was awesome, too! Gina can really do anything you want. We had several girls describing a style, which they matched perfectly – while others showed pictures or chose from Gina's wide array of styles in her look book. I also had hair treatments (a clear shine) and a haircut from Gina. She knew exactly where to cut so my hair length would be perfect for my wedding day. I received so many compliments on my hair as well as my bridesmaids hair. Gina really does go above and beyond. She is always an email away, as is her assistant. Gina found me a hair piece that was exactly what I wanted when she was in NYC. She even sent it to me via next-day mail so there was no 'guesswork' involved in the process. I can't say enough good things about Glamhairus! – Elizabeth S.
I was initially nervous when I booked with Glamhairus because I found the company online and no one I had known had ever used their services yet. Come to find out the reason for that is because Gina had just branched out and started her own business which is now called Glamhairus. Gina was incredible and the makeup artist she paired with me was fabulous! I loved the trial and my wedding make-up was perfection! So very pleased with this company 🙂 – Chandra R.
I can't say enough about Gina! She is truly a gifted stylist with a passion for her art! I have been going to Gina for MANY years and there is nobody else I would have trusted on one of the biggest days of my life! From my cuts to my highlights now to my Keratin treatments I never fail to get a compliment on my hair. She even makes my crazy frizzy curl look AMAZING! – Karen Butler
Gina has been cutting my hair for over 8 years now and there's a reason why I keep coming back to her – she's terrific!! When she first cut my hair, I had just had my son and I needed a big change. I came away from the salon feeling like a million dollars. I also get many compliments about my hair after seeing her. Not only is Gina excellent and extremely knowledgeable at what she does, but she is a great listener and truly enjoys her job. That's what makes her so good! – Melanie H.
Gina is AWESOME! I used her and another stylist for my large wedding party 10/2012. She did FANTASTIC WORK and I simply LOVE how my hair looked. She also did my engagement session hair. If I ever need my hair done for anything BIG ever again this will be the woman I use. She is friendly, responsive to client's critiques AND she is a dog lover (her dog is WAAAY adorable BTW). Don't let her "glam" style make you assume she is too edgy. She can do edgy, trendy, classic, conservative……..she can do ANYTHING. I have fine thin flat and lifeless hair. I did not want it plastered to my head like a football helmet which is what they usually do with my hair as if it won't hold curl and has no life. WELL….she exceeded all of my expectations and made my hair soft, full, and beautiful! I don't know how she does it!! – Shannon Z.
Wow! Gina is an all-around impressive hair stylist. After having moved across the country, I stopped a lady with beautiful hair at Target to ask where she'd gotten hers done, and she referred me to Gina. She was quick to return my call to set my initial appointment. For a busy stylist with an established clientele, I was pleasantly surprised by her eagerness to fit me into her schedule. At my first appointment, she was punctual and look time to ask me about my hair – my routine, how I typically style it. questions I'd never gotten from any other stylist before. It was obvious she really wanted to give me a style that suited me. I asked for the same basic cut I most frequently get ( long layers, some shaping and razoring for texture/volume), but she was able to do it better than anyone has done before. I returned to Gina for highlights a week later after having gone 7 months without color. I wanted to ease into coloring again, and Gina was able to brighten my hair so beautifully! She added color throughout the roots yet also recolored parts of the ends (a first time anyone's ever suggested this for me). It's never looked so natural yet vibrant before! If you want a stylist who's extremely talented, professional, AND interested in giving you the style/color you want, I HIGHLY recommend Gina! – Stacy C.