As a service-based business owner, who's busy season happens to be right around the holiday rush, the last thing you're probably thinking about is self-care!
Am I right?
You're probably thinking, "I just need to get through this darn day!"
I'd like to challenge you to, perhaps, think differently about how you've always thought. 
In this brand new podcast episode, I'm sharing 5 ways to make self-care a priority during the holidays!
Tune in here and enjoy, my friend! 
I hope you and your family have the most amazing holidays! 🎅🏻 🎄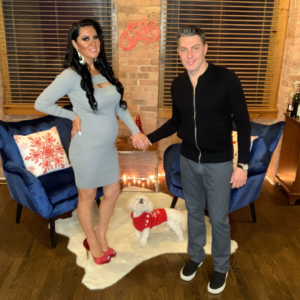 Xo~Gina, Greg, Vinnie and baby Swan 
P.S. Do you want FREE business coaching? Join my private Facebook group where I host a weekly show called Ask Me Anything, and I help other small business owners (just like you) with their biggest business roadblocks!