Are you looking to get your "old hair back"?
I can help with that!🙌
For years, my clients have said to me, "Gina, I just want my hair back to the way it used to be…. pre babies/grey hair/medication/etc."
You see, our hair can change because of so many things like: stress (it falls out), from hormonal ups and downs (it becomes frizzy and dull in color) or as grey hair creeps in (it becomes unruly)!😱
With the help of a Keratin Treatment, your hair can truly go back to the way it used to be. Shiny, manageable, and almost frizz free!👯‍♀️
Check out this feedback from one of my clients:
"This review is long overdo! I have been going to Gina for years to style my hair. When it came to selecting the right person to style my hair for my big day, that decision was easy. Glamhairus! What I wasn't expecting were all the other amazing services Glamhairus offered. I ended up using them all! 
I had a destination wedding in Hawaii and a wedding reception in Chicago. Unfortunately, I couldn't bring Gina to Hawaii but she still styled me for my big day. The Glamhairus team also took care of ALL my needs for our wedding reception in Chicago. I was on the fence about purchasing a second dress ($) for the reception, Gina suggested using the same dress and changing the hair, makeup and accessories. I am so grateful for the suggestion. 
Hair – Although I couldn't bring Gina to Hawaii, we still did a hair trial where Gina took detailed pictures and detailed explanation. The stylist in Hawaii was so impressed and grateful for Gina's attention to detail and I did not have any anxiety about my hair. The stylist also loved the hair accessory that I purchased from Glamhairus. She was showing everyone else at the salon. At our reception in Chicago, Gina created a totally different look. I felt so flawless and beautiful! For this look my hair was swept low at my neck and Gina found the perfect hair bling to complete the look. I absolutely loved my hair!
Keratin – I have thick frizzy hair. Going to humid Hawaii made me nervous. Of course, Gina had a solution for this too. I had my first Keratin treatment done about three weeks before my wedding day. Not only did my hair not frizz on the big day, I was able to wash and go for our whole honeymoon. I have been hooked on Keratin ever since."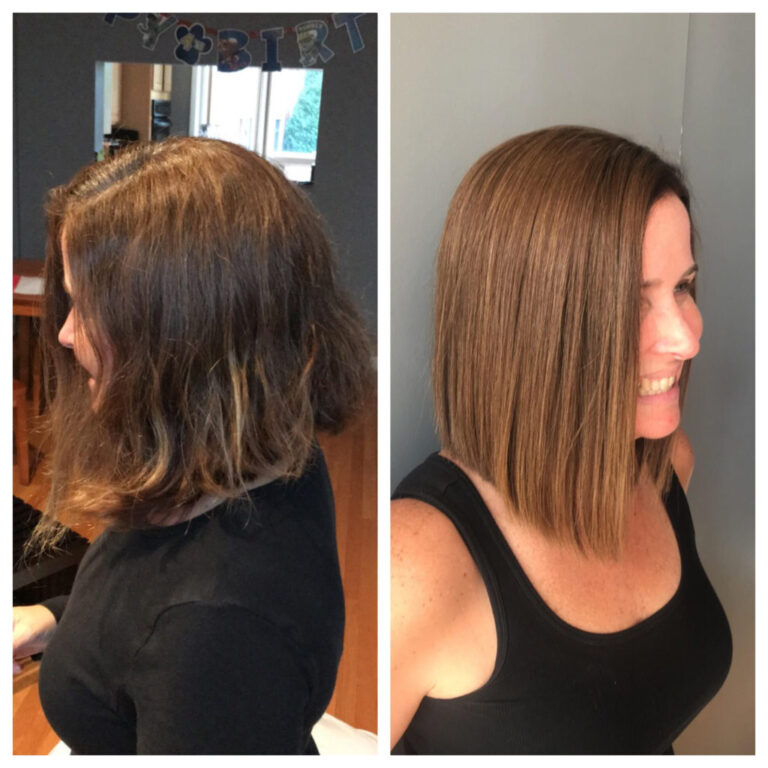 Have questions about the benefits of a Keratin Treatment? Fire away!🔥

Xo~Gina