"Style is a way to say who you are without having to speak."
This isn't just any outfit, friend… This stole (fur wrap) is 70 years old and is from my only living gram, who's almost 97.
The earrings I'm wearing are from my other gram, who passed away when I was 7 years old. They were clip on earrings and my mom suprised me and made them into post earrings-because clip on earrings can be so uncomfortable!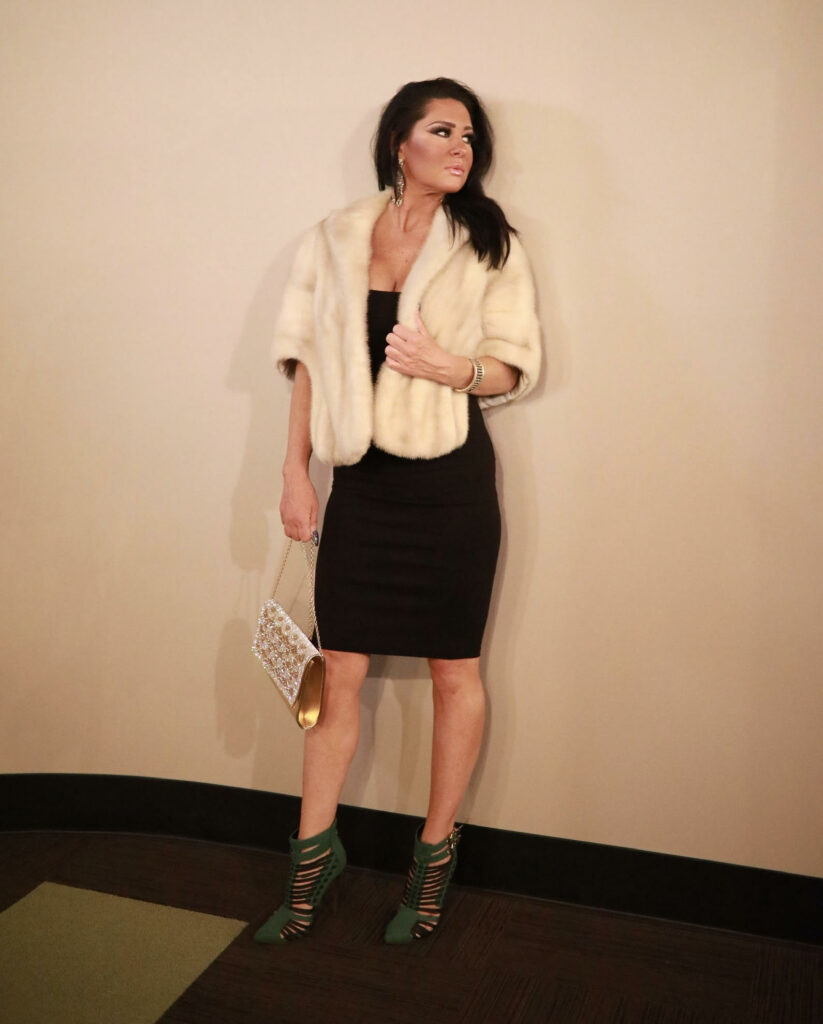 I almost feel like I've stepped into another time zone with this combo on. Both of these pieces are sentimental to me and make me feel really close to them.
I know the story behind the stole because my gram recently told me. My grandpa sent her to Macy's to get something "fancy" like the other ladies were wearing at the Moose Club. They were very involved and went dancing there every weekend! Funny fact: she really didn't want the stole, you see she's pretty practical, but he insisted. She said she eventually wore it and enjoyed it. And now my fancy as* gets to enjoy it too…
My grandparents: (at my parent's wedding in 1968)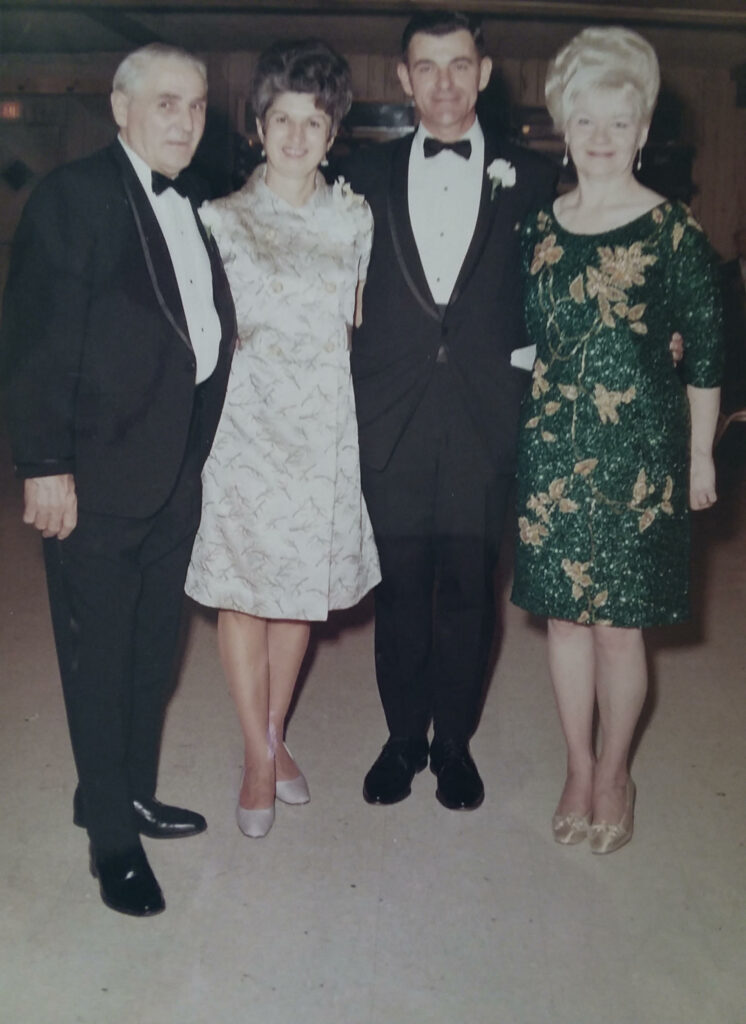 My other grandma was very Extra. Everyone in my family says I take after her. (I can totally be over the top sometimes!) When she went out with my grandpa every weekend, she wore her eccentric, sparkly jewelry, got her hair done, wore a fancy dress and her high heels.
My grandmas, my mom, my aunt, my older cousin are all pretty obsessed with being fashionistas. I, of course, am as well. #appledoesntfallfarfromthetree
The dress I paired this with the stole and earrings is from Discovery Clothing (so old & only $9) and my green heels are super fun but NOT comfortable, so I wear them for pictures or when I know I can sit down most of the night.
My friend, I'm curious, do you have a piece of clothing or an accessory that's from a family member that's uber sentimental?? I'd love to hear about it! Comment below and let me know.
     XXX~Gina
P.S. Did you see this blog?! It's transformative:
A shopping experience that will transform your look and dare I say your life