Well hellooo there!
I have always loved summer and with the first official day of summer recently, it definitely calls for a reason to celebrate! Here's to sunglasses, flip flops, short shorts and to driving with the windows down on a warm summer evening!
While working, they way I spend most of my days in the summer, is styling a bride and her bridal party and getting her hair, her accessories and her overall dream look prepared for the big day.
I often get asked, "do you ever have a bridezilla???!" My reply is, "no, I don't."
That is always my answer…
If the upcoming bride is a regular client that I've been styling for a long time, then that's a no brainer. We've already established good rapport, and there's plenty of trust and communication between the client and myself.
If it's a new or referred client, I try my hardest to have clear communication about what to expect when working with my team and I. This way we're both on the same page and everyone is happy.
I'd like to spotlight, Tara, an upcoming winter bride. Before we did her trial a few weeks ago, I gave her a haircut and ordered her custom clip in extensions from Glamhairus. She already has very thick hair, but was concerned about the curls not lasting all night. I eased her into layers so the style would look flowy and lighter and added the extensions to create the look that she wanted.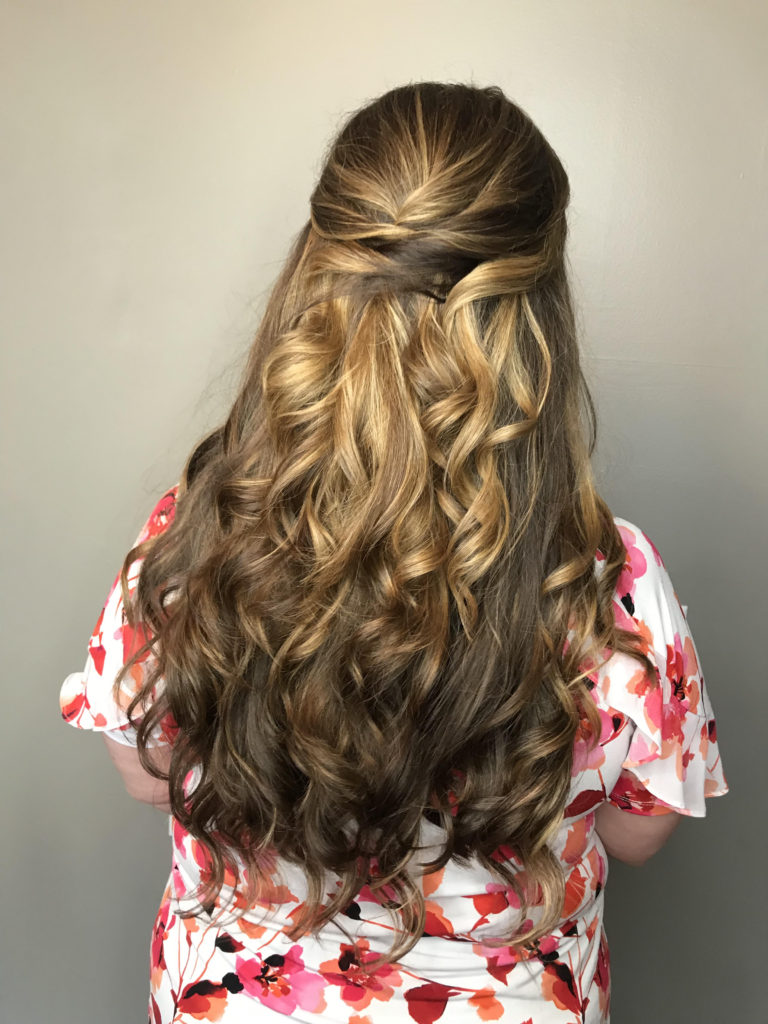 How GORG is her hair???
Tara had the kindest things to say about her appointment in a recent survey:
"Gina has so much knowledge and expertise in styling, that I absolutely trust her. I've been going to the same stylist for over a decade, and my hair has looked 'nice.' My cut and style from Gina is a proper shape for what's necessary for my hair to lay correctly, which makes my hair look phenomenal.
She talked with me about my hair and how I've typically had it cut and styled. She was careful to ask questions about my comfort level of changes in my style without asking leading questions or making me feel obligated to go her way.
Also, she speaks with such confidence about her plans, that I never had a doubt with her ideas. She was able to let me know what her plan was, and why it would work best for my hair, and, BINGO! She was spot on!
OMG. Over the top great. I don't have enough nice words to describe it."
Thank you so very much Tara.
I can not WAIT for your wedding day!!
I hope you have a lovely rest of your week my friend and I'd love to know…What are YOU looking forward to this summer?? Comment below and let me know. 🙂
     XXX~Gina
P.S. Don't forget to follow me on Instagram where I post daily pics and videos in my IG stories. They're really entertaining and fun!