I'm dying to share with you the easiest hairstyle ever!
I know Summer is officially over but that doesn't mean cute carefree hair has to come to an end, especially if it includes a headscarf! Let me explain what I mean..
I'm not sure about you but I tend to get stuck in a rut with my hair and makeup routine at times. Furthermore, I have minimal time these days to spend on my look. For me, I tend to take more time on my makeup and putting my outfit together and less time on styling my hair ( I mean, who's got time for all of it?!?)
I've gathered below a few dynamite ways to wear a headscarf that also comes in handy when you only have a few quick minutes to pull your look together. In addition, it's very versatile (casual or dressy) AND is a great look for just about anytime of the year!
You can wear one..
1. in a ponytail 2. wrapped around a topknot or 3. as a headband
For Tracy's hair styling lesson I brought over a few options for us to try out. One headscarf was from Glamhairus (the blue one) and a lighter weight silk one (red one) is one my Grandma gave me. If you have an old scarf or a hand me down it's so fun to rock but if you're looking for a new headscarf I'm happy to personally shop for one for you 🙂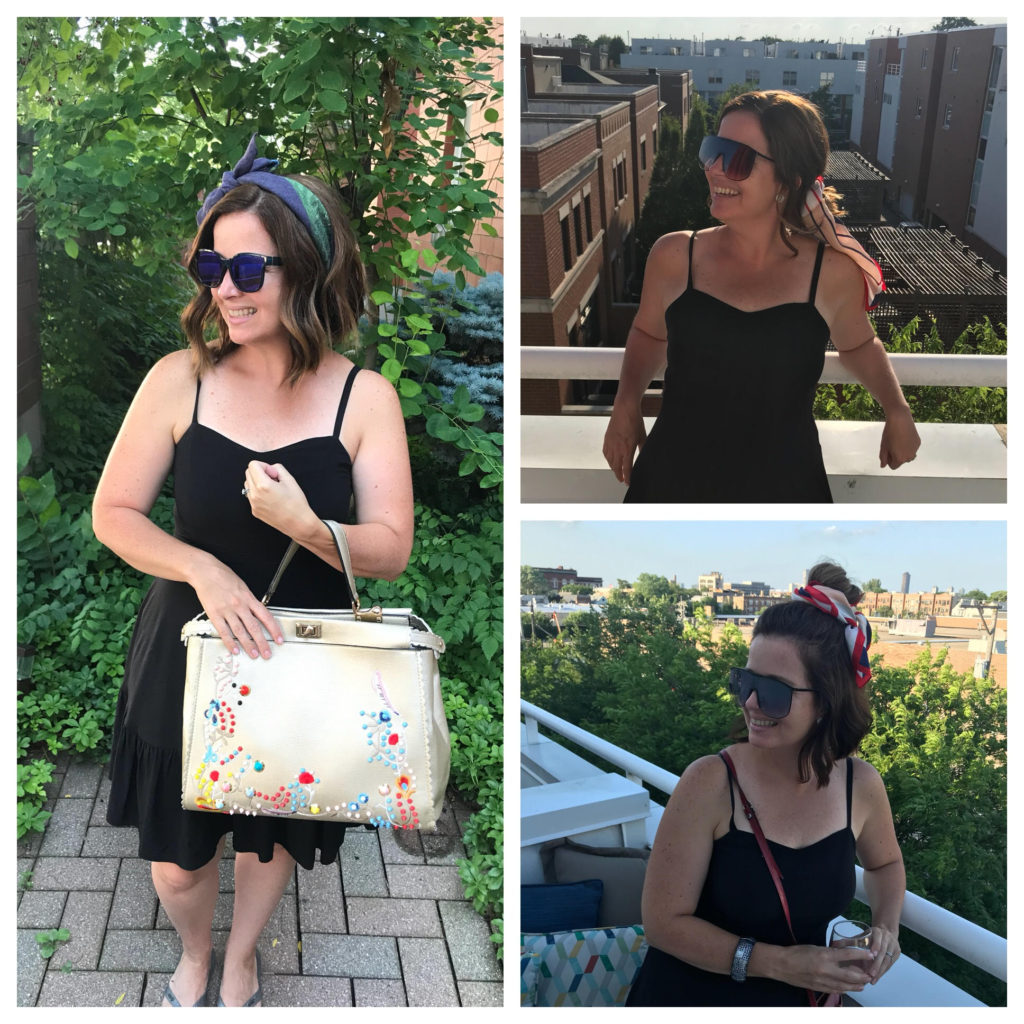 P.S. isn't Tracy darling?!
Set up a hairstyling lesson at your next hair appointment and we'll go over how to spruce up your 'do! It typically takes 30-60 additional minutes for this add-on service.
Have you ever tried making a statement with your hairstyle using a headscarf? If so, how? Comment below because I'd love to hear about it or see a pic of you sporting one!
Have the most amazing rest of your week.
XXX~Gina