Kristen had recently lost a ton of weight AND quit her corporate job to start her own company! #girlboss! Because she was super busy at this amazing new life and her schedule was limited, I
went to her house to do a house call haircut. In addition to her haircut, we did a hairstyling session or "sesh" and went through her current hair styling products and routine. I brought new products, combs, brushes and bobby pins for her to purchase just in case she needed them (which she did :)) I also showed her how to do a few easy hairstyles like a topknot and a chic ponytail for her new and busy lifestyle.
After a few house calls at Kristen's, she decided she wanted help with some of her new clothes. After all she practically needed a whole new wardrobe with all the weight loss and new lifestyle! She was working at an office before and now was working from home and going to meeting which made for a lot of changes in her wardrobe. She also had an important work conference coming up in New Orleans that she and her business partner were hosting, and needed colorful and appropriate day-to-night outfits to pack. In addition, she ONLY had 10 minutes to freshen up from her daytime meetings to her work dinners at night!
Here's a new skirt that I really liked on her and thought it would be a great piece to bring with because it could be worn in a variety of ways.
Glam/edgy look: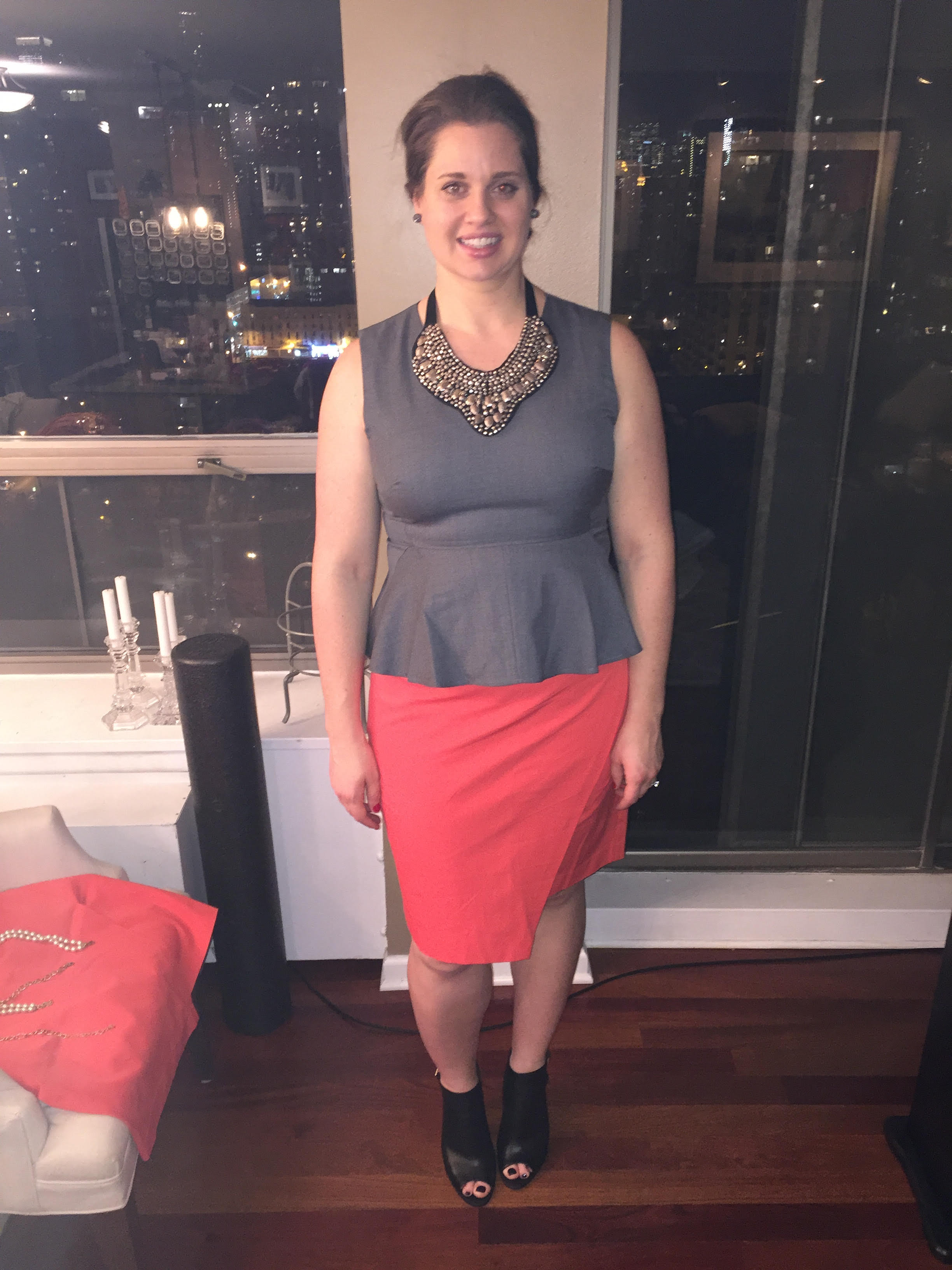 Classic/sophisticated look: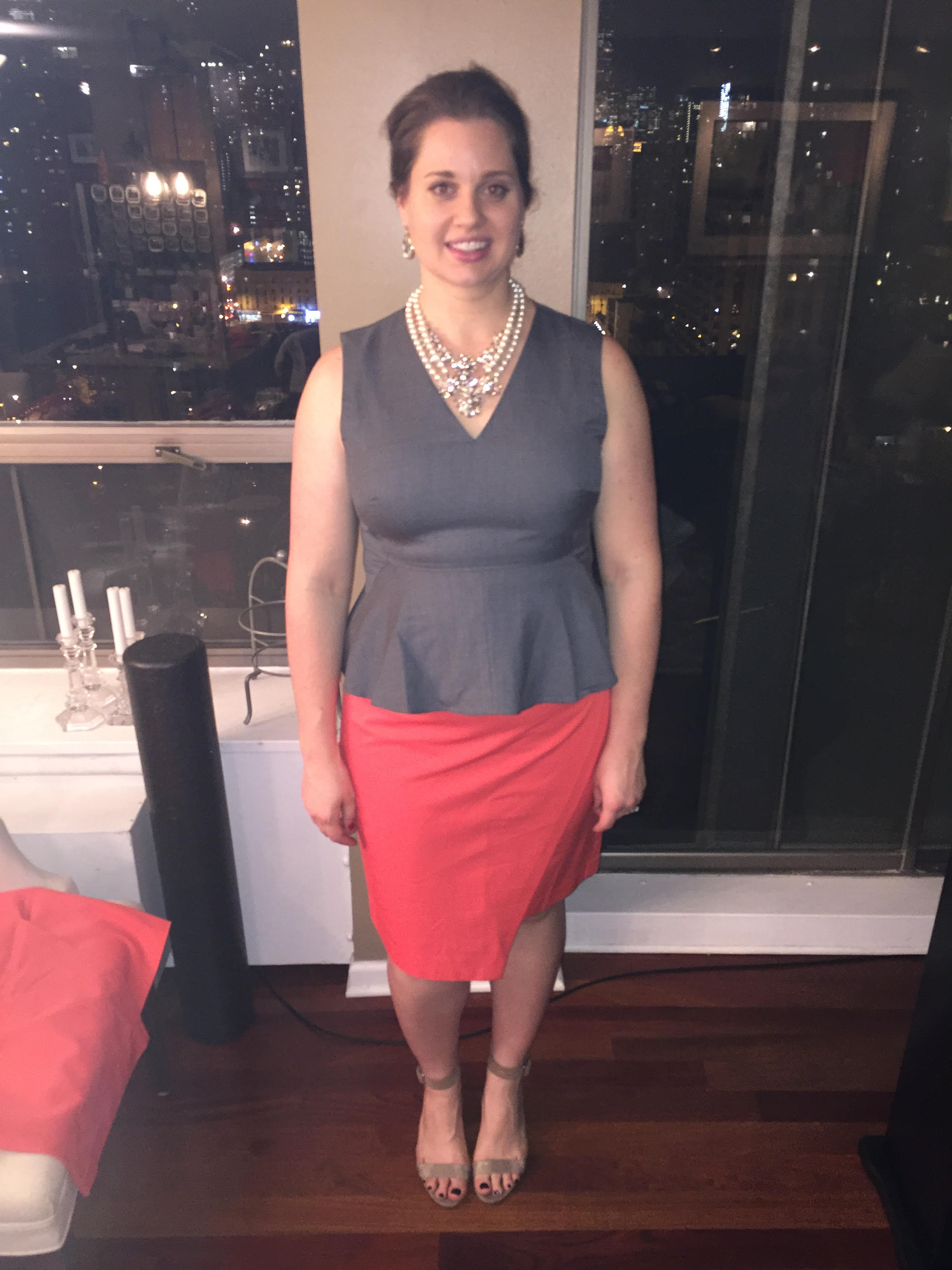 Bright/Cheerful: (layers to keep warm if need be)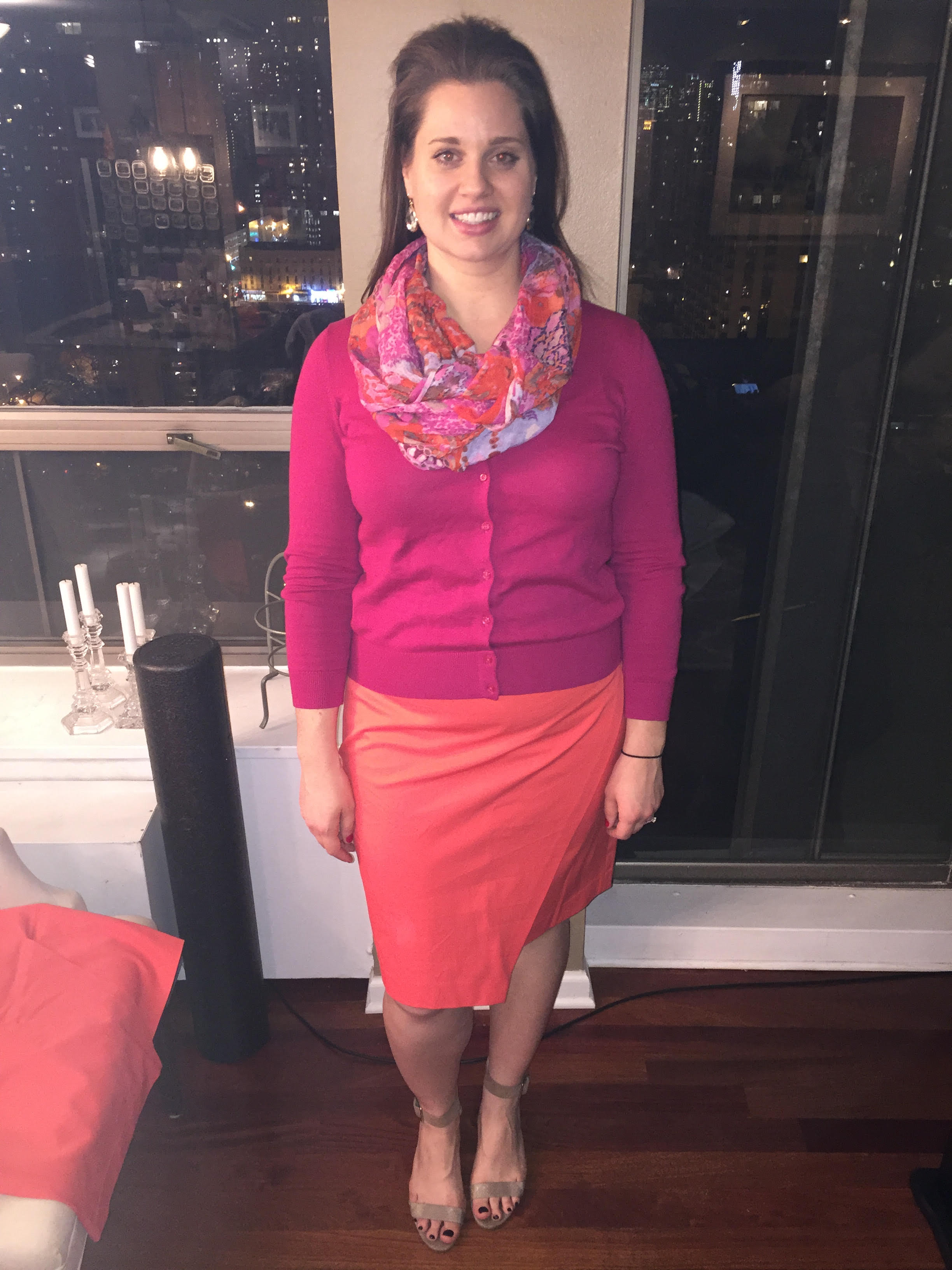 Variety: Scarf instead of a necklace to accessorize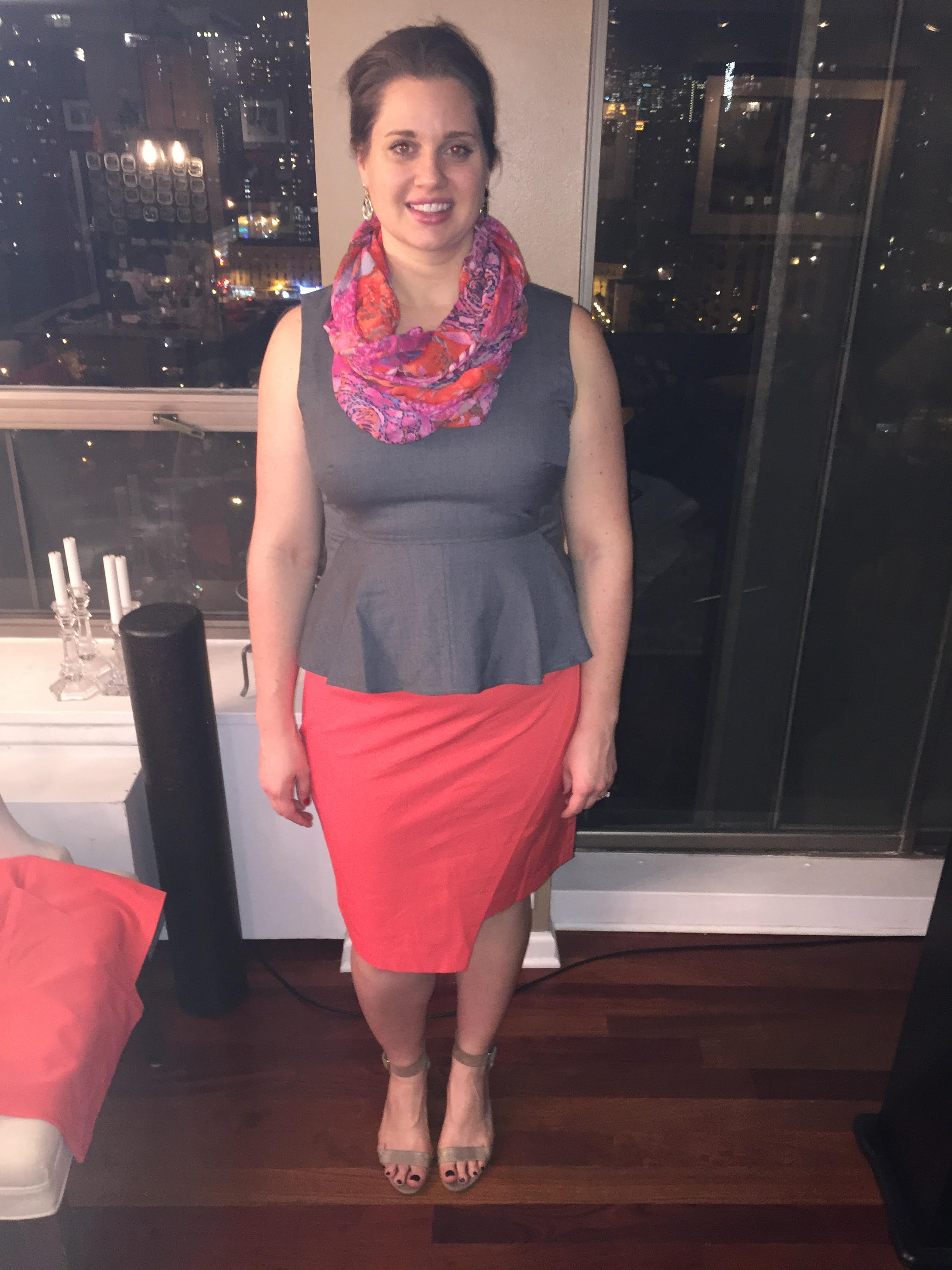 Comfy/fancy: 
Want to shop in YOUR own wardrobe ladies?! Email me to set up a closet editing consultation, I promise you won't regret it! 
Gina@Glamhairus.com
XXX~Gina