My friend, are YOU feeling any of the following?
-bored with some of your current outfits
-not sure what looks good on you anymore
-wearing the same outfits over and over
-wearing the same color palettes
-that you're ready for a fresh new perspective with the clothes you already have
-wondering if those spring clothes from last year will still work for you
-overall feeling blah with your style
I would LOVE to inspire you to get out of that style rut!
Rebecca and I had a lovely Friday afternoon date a few weeks ago that included a Wardrobe Editing session.
She lost some weight recently, moved AND her closet size shrunk in half!!
Here are the specific ways that I helped her get out of her style rut. They are universal styling tips which means they will help YOU as well.
1. Shoe options.. try on two different pairs after you have your look put together to see which you prefer. You'll never know which you like best until you try a few options out!
Which shoes do you think look better, black or tan? I think both are a great option!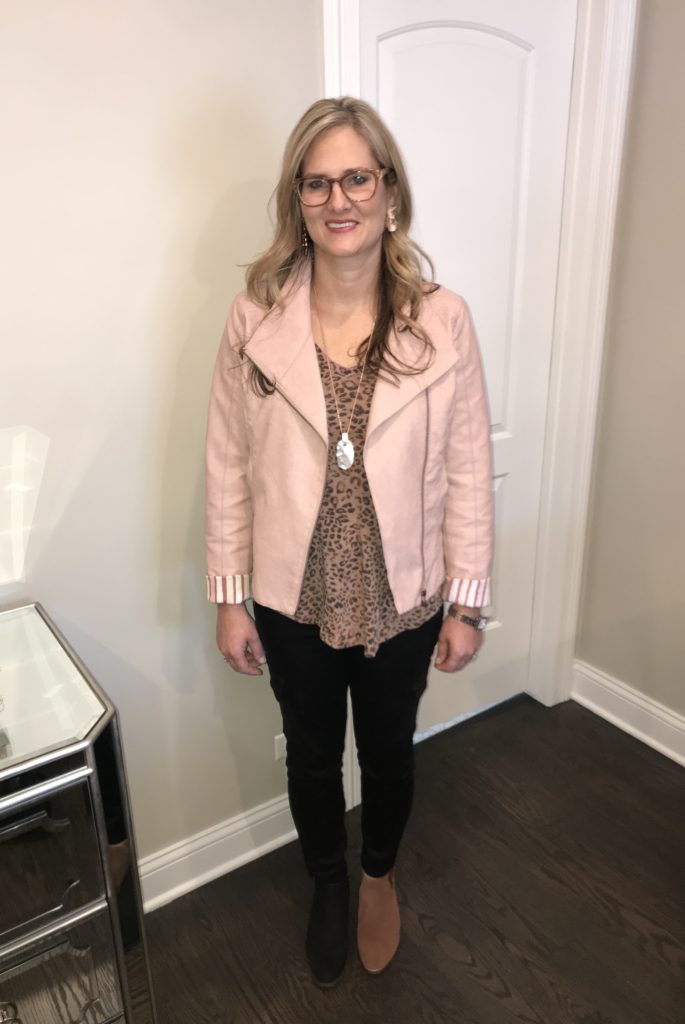 2. How can you get some variety with a pair of shoes or a favorite dress?
Rebecca really likes this dress and wanted to know what other ways she could wear this dress aside from a fancy night out! Adding a belt and a cute pair of flats makes this dress more of an everyday look. I love the teal color on her as well!
She was surprised how versatile this pair of silver flats are too. This is a great outfit she can wear to work and running around with her kids and family. She could also replace the flats with a pair of heels and wear this out for a date night with her hubby:
3. How can you get some variety with one of your jackets?
Rebecca wears this jacket a lot! But she never wore it with this outfit. (Her FAV shoes look great with this outfit too.)
4. Do you layer your outfits? This is a great styling tip for this time of the year because of the dramatic change in weather throughout the day. It also makes an outfit look more interesting.
To cuff or not to cuff the sleeves on this blazer?! Which way do you think looks better? Neutral shoes make this look fresh and on trend. They also make her legs appear really long.
Emerald green is a hot color for the Spring and happens to look fantastic on Rebecca!
Here are her new accessory purchases from Glamhairus. When doing a wardrobe editing appointment, I always bring extra accessories to sell to my clients just in case they need some.
Remember those cute colorful shoes from last week that she thought she didn't have anything to wear them with? Here's another outfit option: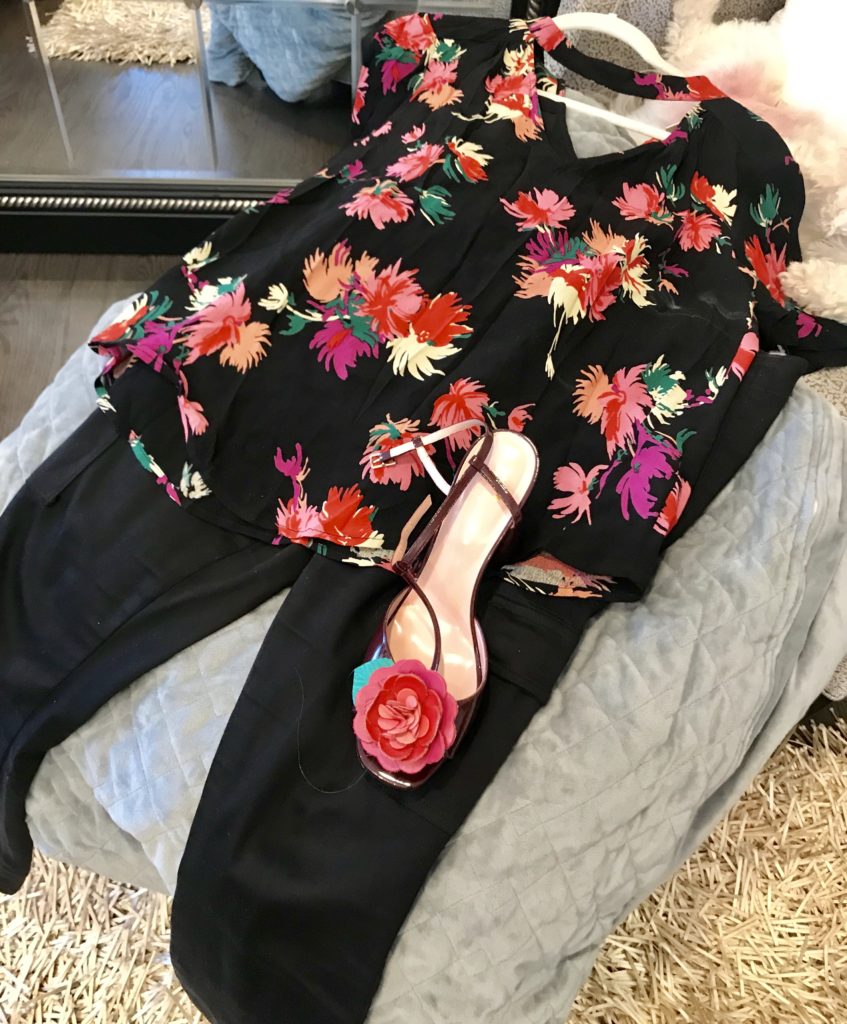 In case you missed that, check it out here:
Look-10-pounds-thinner-with-this-simple-styling-trick
Did any of these styling tips make you more excited about your current wardrobe? If so, I'd love to hear about it!! Simply post in the comments below or email me here and let me know! Gina@Glamhairus.com
Thank you dearest Rebecca for the kind words below:
"I think Wardrobe Editing is a great service because I get tired of wearing the same items of clothing, but putting them together differently makes it almost feel like I have new outfits! I also love that Gina sent me photos of all of the outfits so I remember them. I really liked that Gina asked some specific questions about what I wanted to focus on (i.e. a pair of shoes I'd like to figure out how to better fit in my wardrobe or if there was a dress I want to figure out how to wear more frequently.) This process helped to focus the session on a few pieces of clothing, shoes and accessories and how to use them multiple ways. Gina has a real gift and passion for Wardrobe Consultations!"
Check out more fantastic styling tips in part ONE of Rebecca's wardrobe session:
Dsd-catchiest-acronym
And part TWO that includes a tip on how to look 10 pounds slimmer here:
Look-10-pounds-thinner-with-this-simple-styling-trick
     XXX~Gina