I have so many more female clients than I do male clients so that's why I gear my styling tips towards you, my female bombshell friend.
However, I know you have a hubby, boyfriend, brother, son, Dad or guy friend in your life that may find this information helpful or interesting 🙂 So please pass this along to them!
My male clients often have a hard time getting their hair to style the way they'd like it to. Yes, my friend, men have the same problems we do! When I ask about their at home hair routine, 99% of the time they tell me they wash their hair daily.
My #1 styling tip for men:
Wet your hair in the shower but do not wash it every day!
I promise this will give the man in your life a much easier hair styling advantage. Why? Because the hair product and/or natural oils in the hair and on the scalp from the day before make for much easier styling on day two. I would even say skip the washing for 2 days and just rewet in the shower each day!
This tip also works for women with short hair like a bob or short layered haircut. In addition, this works for someone that wears a natural curl who can just rewet and add a bit more styling lotion after the shower.
Styling tip #2:
If you wake up with bed head whatsoever then you can "spot" wet the problem area. Pull your hair up in a shower cap when you shower and after you're out use a water bottle (or root lifter) to dampen the specific area that needs a little extra TLC.
Have you tried any of this before? I'd love to hear about it if so and if you have any styling questions, ask away 🙂
The holidays are just around the corner so get your fancy girl hair style set up by clicking the link below. If you haven't checked out my new studio in the West Loop, I'd love for you to come and see it. Wine and two friendly/crazy doggies will be there to greet you.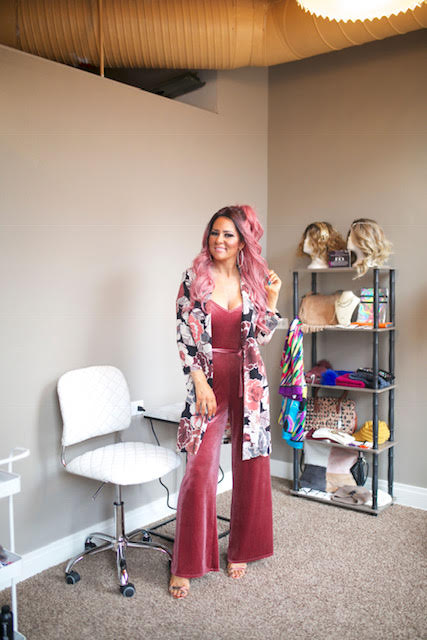 Or I'll see you at your place (house calls) or my Schaumburg location…#hairstylistwilltravel
P.S Christmas lands on a Tuesday this year so I've opened up my schedule in Schaumburg on December 20th to help accommodate you.
     XXX~Gina