This is my absolute favorite time of the year and my FAV holiday is coming up! (yes, I like Halloween more than Christmastime OR my birthday!) I love the smell of the fallen leaves, I love dressing up like someone or something I'm not and I really appreciate the creativity that others have with home decor outside and inside their house! Plus, I can overindulge in everything pumpkin flavored right now 🙂 WIN WIN WIN
For my team and I, wedding season is wrapping up now that it's almost November which is bittersweet. It's great to have a break from the insanity of coordinating and styling 30 weddings and special events a year, but I do start to miss the season come January. However, it does make me look forward to planning and scheduling our hair and makeup trials for the upcoming year. Luckily, we've got 5 weddings on the books for 2019 already-yay!!
Julia, was  one of our recent brides that I was SO lucky to work close with for almost a full year. I truly feel very very grateful that she trusted me to help her look and feel fantastic for the big day!
Leading up to her wedding day, we did regular haircuts, a keratin treatment, styling for her engagement photos, her hair trial (on a day she had another wedding to go to) and her rehearsal dinner.
She also trusted me when I suggested clip-in extensions for her wedding 'do AND a hair accessory and cuff. All custom and from Glamhairus. (check them out in the pics below)
I got to meet and style nine of her friends and family on her wedding day all the while feeling like 'cousin Gina' as I got to know her crew. And just last week one of her bridesmaids booked me for her fall 2019 wedding! Julia was a GEM to work with and I couldn't be more honored to be a part of her special day.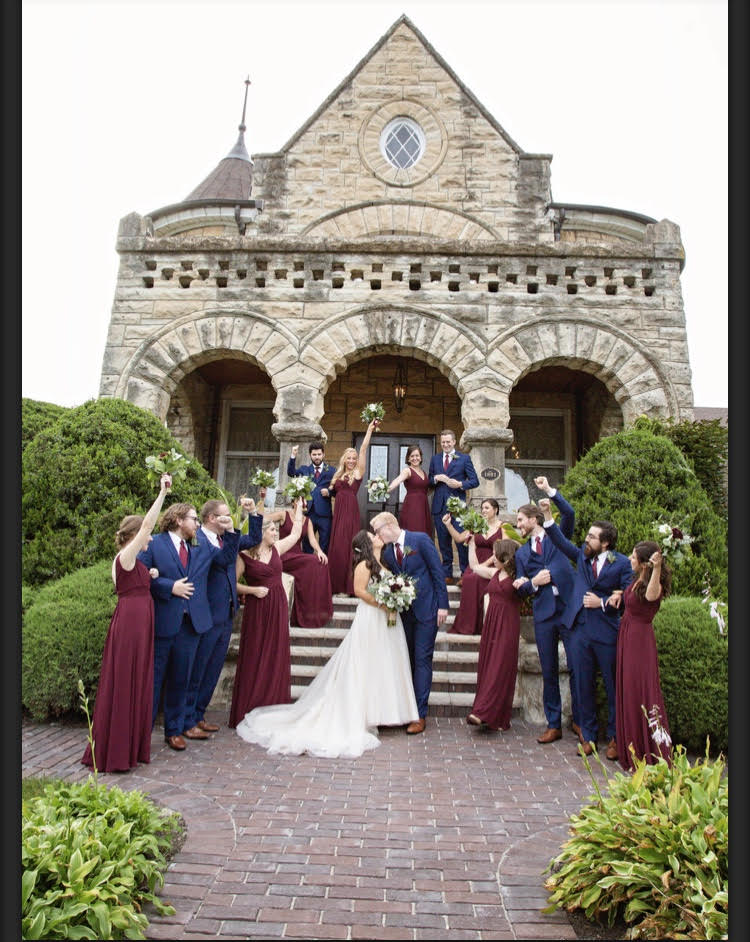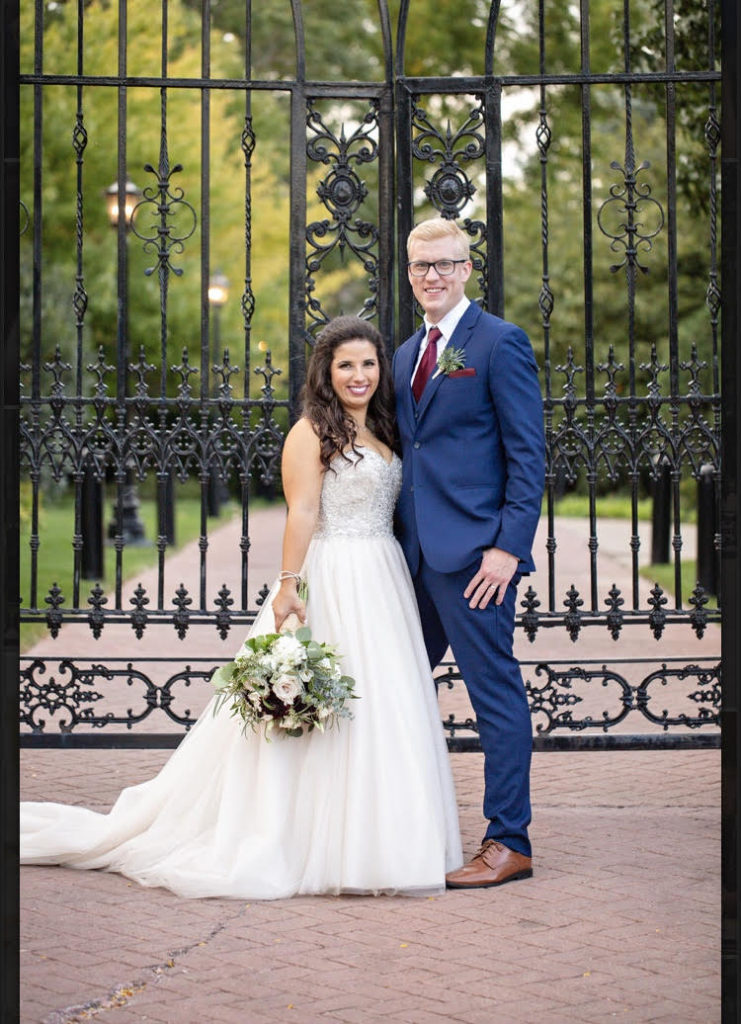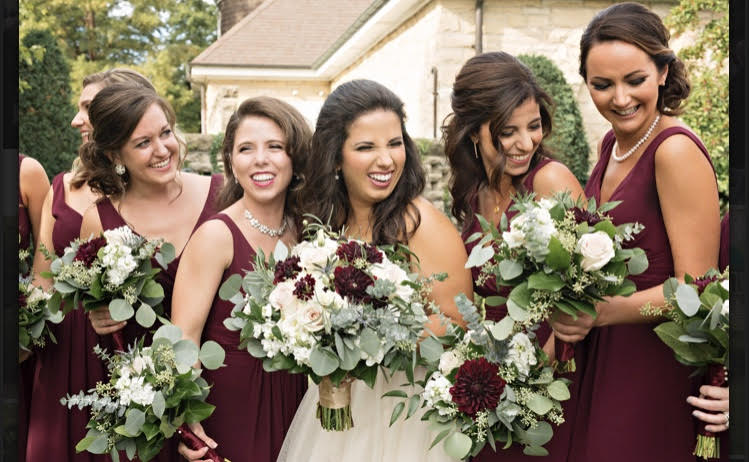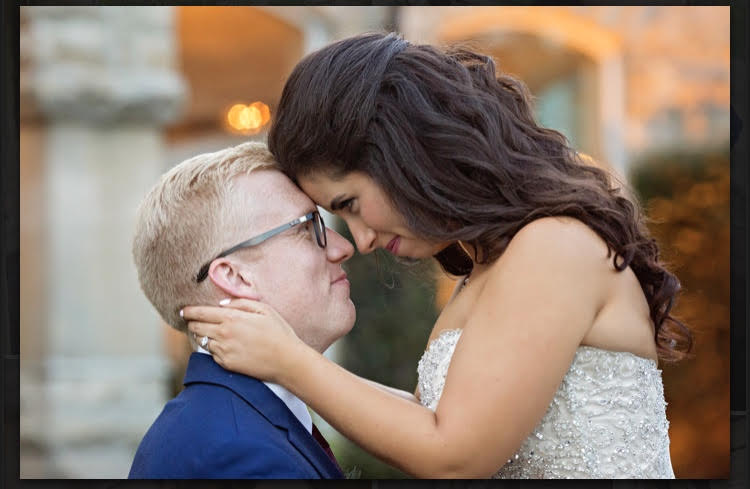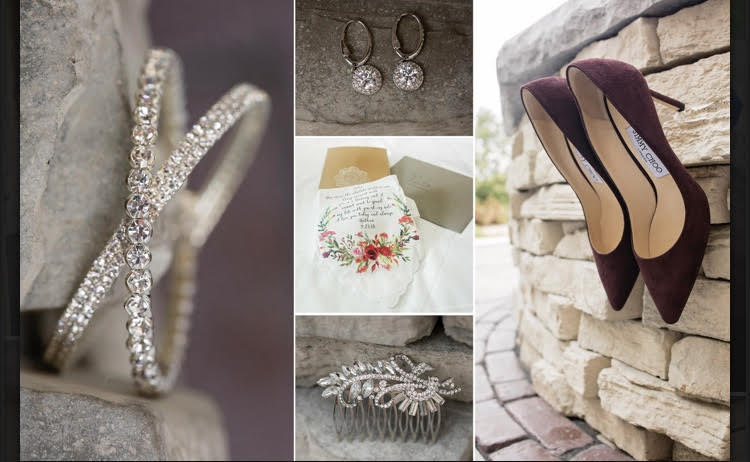 How impressive is the coordination of everything that Julia put together?! I'm loving the navy/burgundy combo which are the essential fall colors.
If you have a special event coming up (or you know someone who does) please share this blog post with them! Thank you so very much and have a lovely week!
     XXX~Gina