Fall is my favorite F word.
I hope you're enjoying this beautiful fall weather that we've had lately, I sure am!
I'm ready for the change of season and with that comes fall fashion, fall hair and fall food! (And, of course, pumpkin flavored everything-my FAV!)
I'd like to share with you a handful of my beauty and fashion tips that will get you ready for the change of season.
At the end of the summer most of us have dried out skin and/or hair. We've been in the pool in the sun and having so much fun that our hair and skin may have gotten slightly neglected. My skin has been looking dry in the last few weeks so I've been using a hydrating mask that helps give my skin a dewy glow until I get my fall facial (I usually get a facial every 3-4 months.)
I've had many clients concerned about their hair looking dehydrated at this time of the year so I typically suggest a keratin treatment or a shine treatment. I have 5 keratin treatments on the books this week and 3 shine treatments.
A shine treatment is like lip gloss for the hair, which makes the hair very soft and shiny. While a keratin treatment is a stronger and more intense treatment where it reduces 70% of the frizz, dramatically softens the curl and makes the hair much more manageable. Plus it gives ridiculous shine to the hair!
If you'd like to try either service you can book one here: (I promise you'll be happy that you did.)
I've also had many clients change up their hair color already for the fall- I'm really into hair makeovers so it's been really fun lately! Check out a few before and afters that we did below..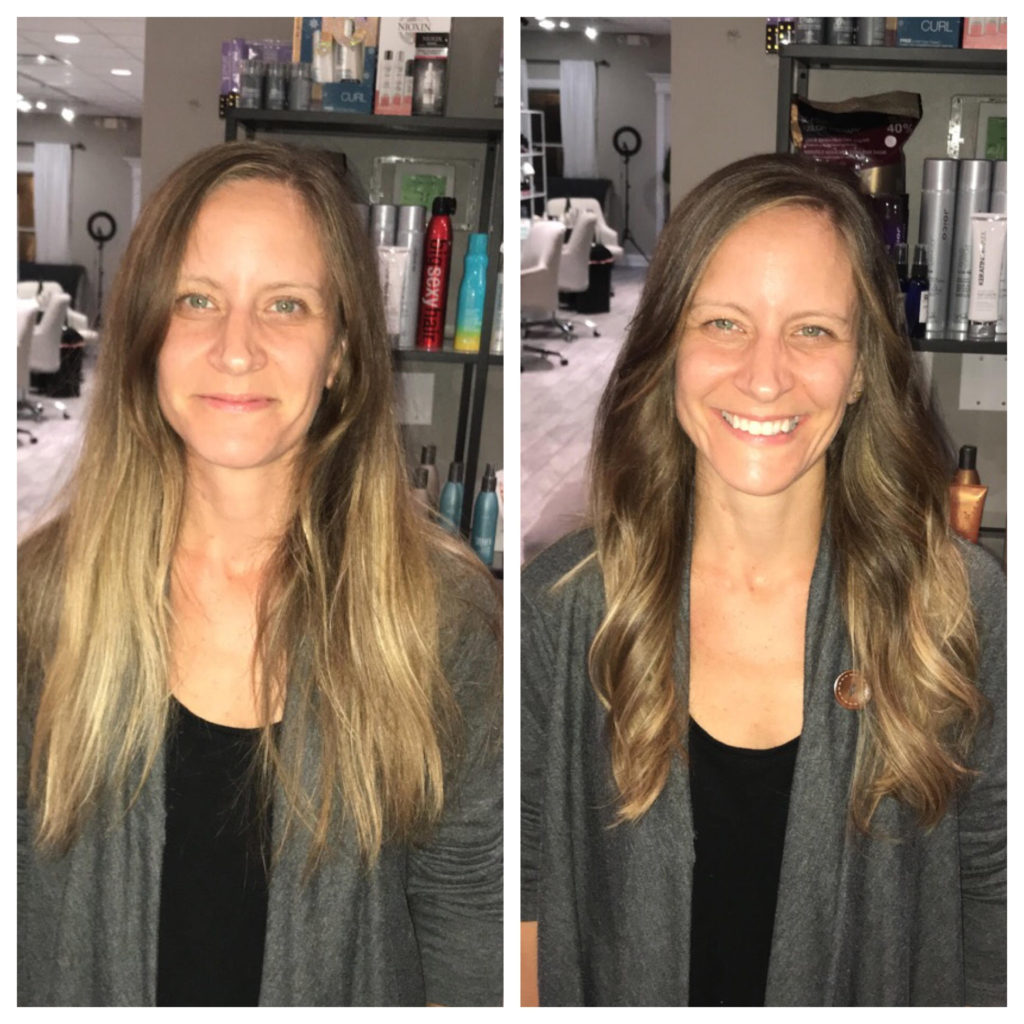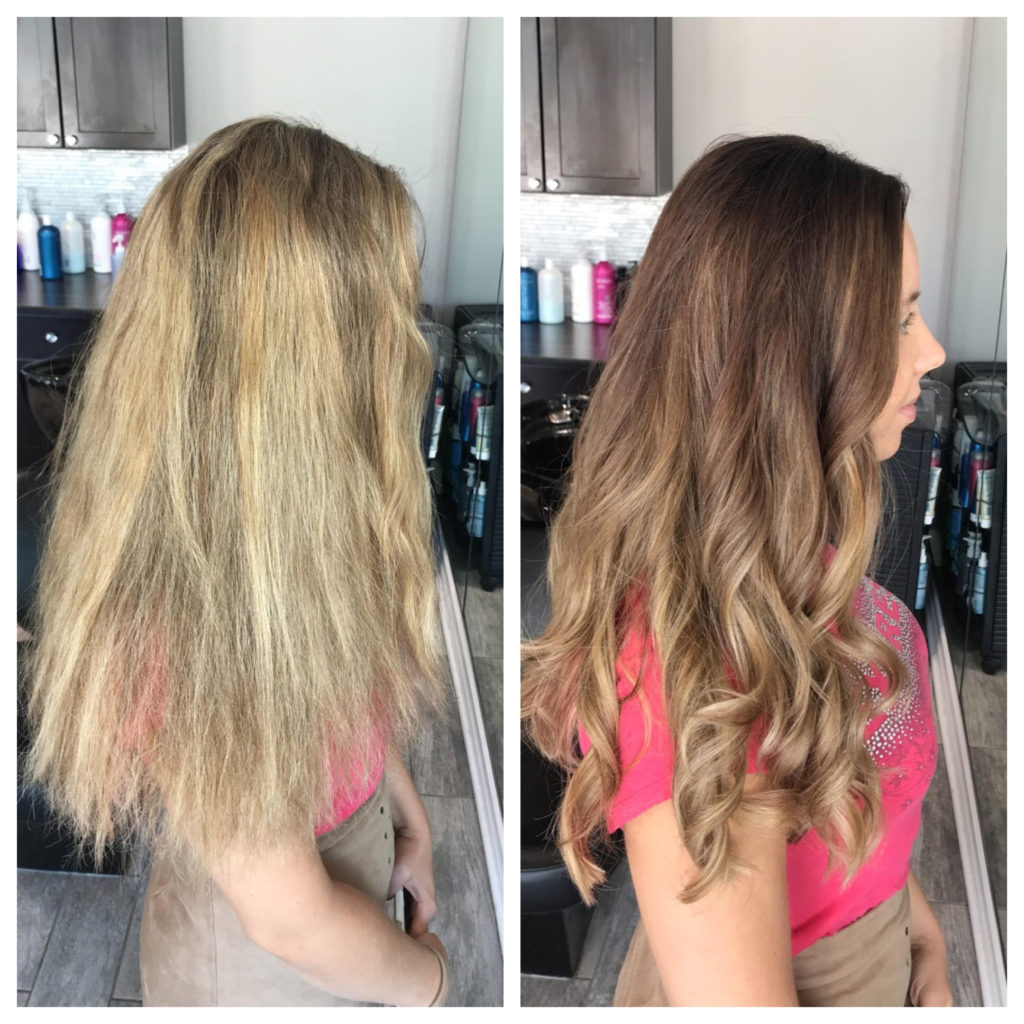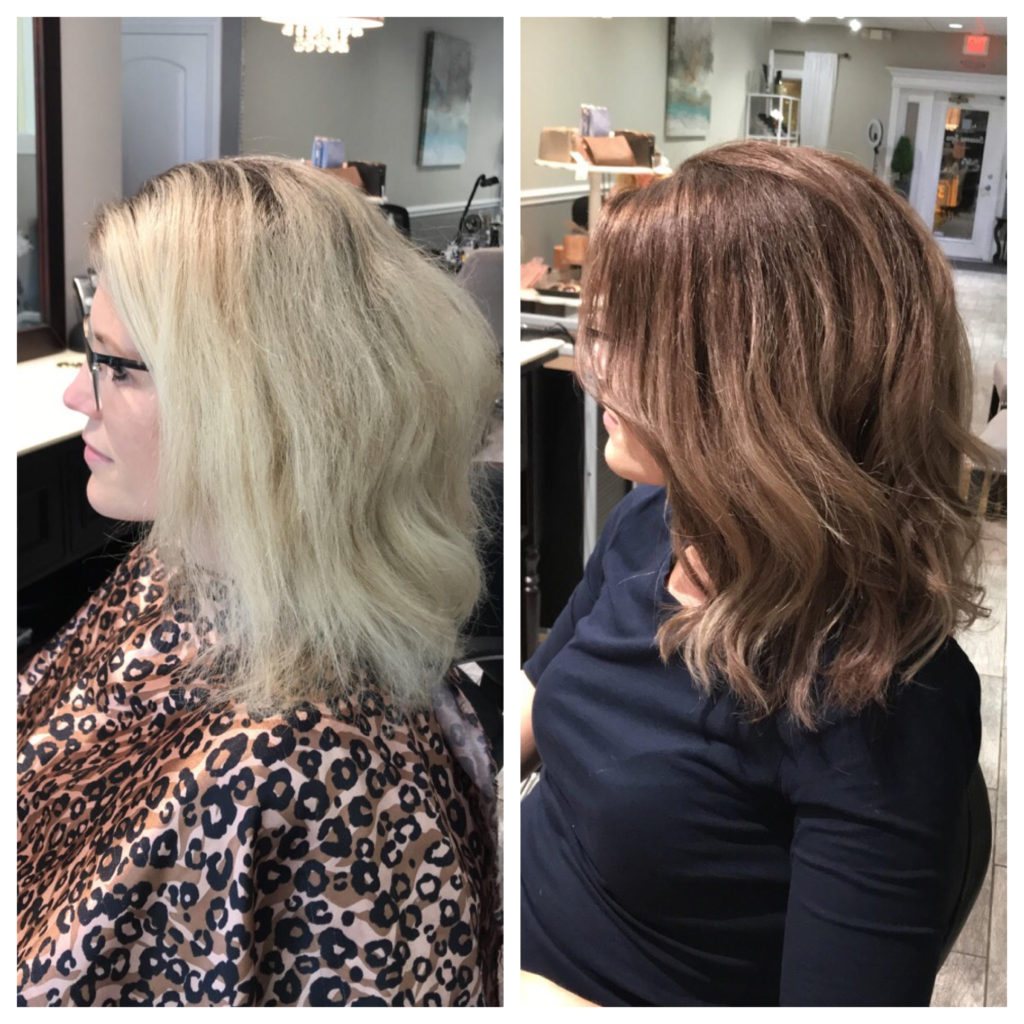 This is how I change up my hair (temporarily) for the season:
I'm loving pink hair lately and this wig is brand new and from Glamhairus! Want to try out a new color or style for the season and without the commitment? Book a wig consultation here.
Need a little fall fashion inspo? Check out a video that I did on what I think is on trend for the fall here:
Thanks for visiting my blog and I hope to see you in my chair real soon!
     XXX~Gina