I'd love to tell you about my darling client Patty.
I've been styling her for about 15 years now! Originally I started off cutting her hair and, luckily for me, she let me have creative control over her beautiful hair. (Can I say dream client?!)  Then, her hair started to get a bit unruly with some wave and frizz that she was having a hard time controlling. She's a busy #bossbabe that owns her own legal firm with her hubby and she works real hard helping her clients win cases. Needless to say, she's very busy and needs effortless hair that looks good on her. I suggested a keratin treatment, which made her hair feel like it was years younger by adding ridiculous shine and manageability to her  natural hair. The treatment also takes away 2/3 of her at-home drying and styling time! We've tried a variety of keratin treatments on her because I always like to customize them for each client depending on their lifestyle and current hair "problems". She's pretty much been hooked ever since 🙂
Not too long ago she wanted a new 'do without making permanent changes to her natural hair so I suggested getting a wig! For my clients that want to purchase a wig, I typically recommend to do a totally different color and/or style then their natural hair. After all it's a temporary change so go big or go home!!! Well, Patty got both with the wig that she purchased from Glamhairus! She went from longer strawberry blonde locks to a bob with bangs and in a chocolate brown hue! She's had a lot of fun sporting it at parties with her friends AND her husband loves the new look!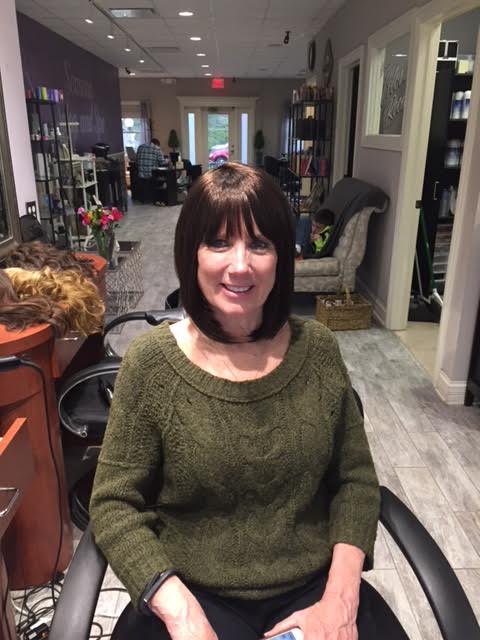 Fast forward to this summer where her first child was getting married and she was thrilled! The only bad thing was that it was out of town and I couldn't style her hair that day for her. I suggested a trial a few weeks before the wedding so she could see what she liked and then she could bring the pictures of the trial to the stylist for the wedding day. I reassured her that the stylist for the wedding day who was styling the entire bridal party, (moms included) was probably amazing and that she'd be in good hands. After all, I know exactly how that is when I style my own brides that have friends and family from out of town!  
Here's a few inspiration pictures that I suggested in advance, after she sent me pictures of her in her two different wedding day dresses! (Yes two, one in silver and one in navy blue!)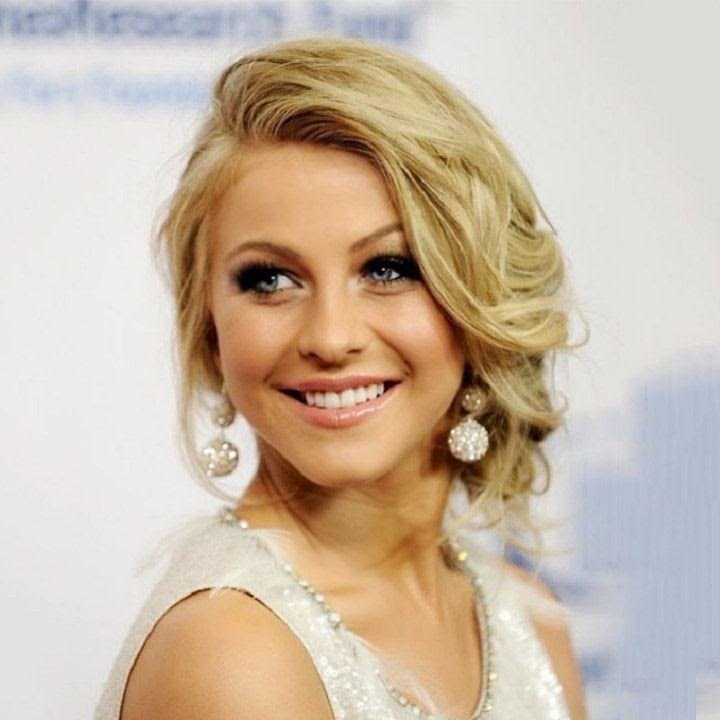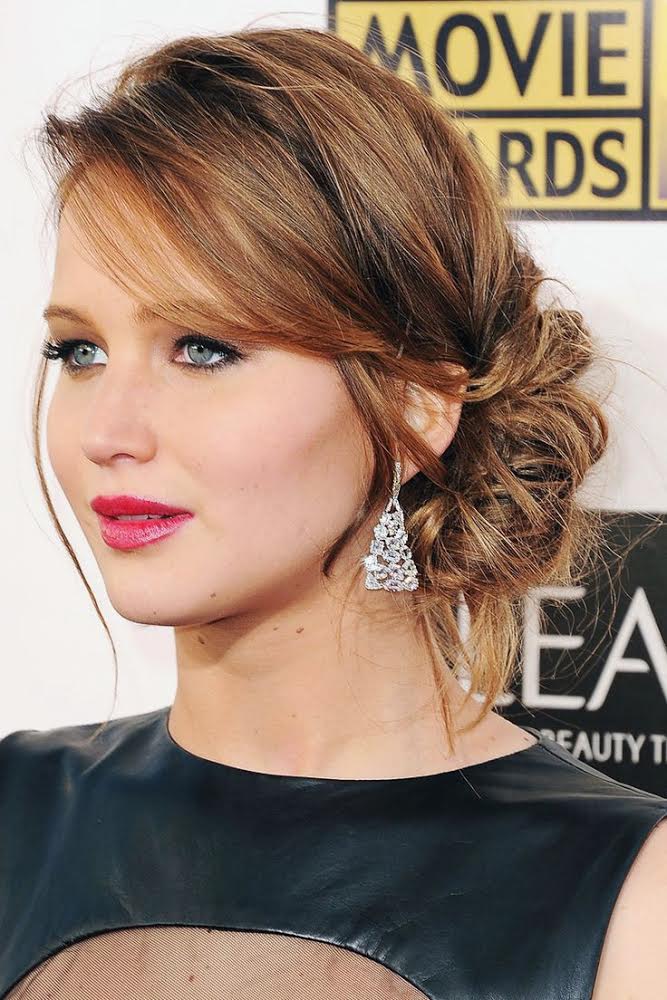 This is what we came up with that was best suitable for her dresses, her hair type and her comfort. She brought her own jewelry options with as well so we could see how her hair coordinated with the jewelry and her newly purchased hair accessory from Glamhairus. You can never have too much bling 🙂
The stylist nailed the hairstyle on the wedding day and Patty looked fabulous! I was so happy to hear about the success! 
Patty and her husband at the reception:
Her ceremony dress, love the blue on her!
What a great way for me to be a part of such a memorable day without actually being there!!          
                        XXX~Gina