Parts of my business have different seasons and with spring just around the corner, it's extension season!!  It's a great time of year to spruce up your hair game and cold fusion (or I Tip) extensions are an easy way to do that! I have so many people ask me about extensions so I thought I'd round up some of the answers here for you all!
Q: What's the process like, how long does it take to put them in, and can I go back to my usually routine (washing, working out, curling) directly after they are installed?
A: Cold fusion extensions are a strand by stand method which involves a tiny metal cylinder, a strand of extension, a small amount of the natural hair, and a tool similar to a pair of pliers. A full set of extensions, which is typically 100-150 pieces, takes approximately 2 1/2 hours to install. A half of set of extensions, which is typically 50 pieces, takes approximately an hour to install. You can go about your typical lifestyle immediately afterwards and there is no heat involved in this process.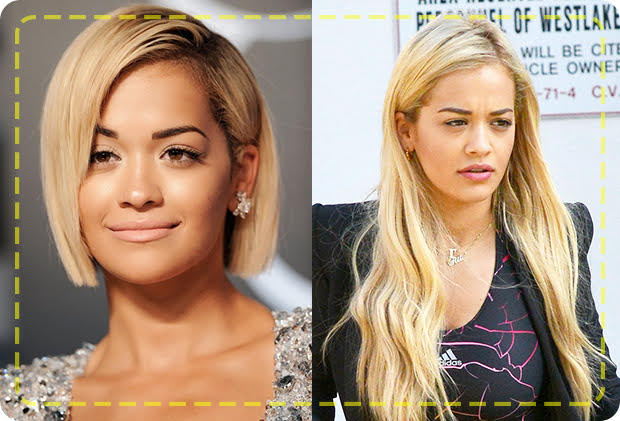 Q: How do we match the color and texture to my natural hair?
A: There are fifty different color options (including several new ombré colors) to choose from and three different texture options (straight, wavy and curly) to choose from
Q: Can I pull my hair up without seeing the extensions?
A: Absolutely! The great thing about this type of extensions is that they can be moved around. For example, if we put some around the perimeter of your face and you decide you don't like them (or you can see them when you pull your hair back) we'll simply remove them and put them somewhere else in your hair.
Q: What's the maintenance like? 
A: Touch ups are recommended every 6-8 weeks. This includes opening up the cylinder, moving up the extensions (close to your head), and re-clamping the cylinder onto the natural hair with the extension strand. If any pieces slip out in between touch ups those are replaced at this time.
I hope this helps you guys, please reach out to me if you have any more questions!  
Glamhairus@gmail.com
 🙂
XXX~Gina